Pool cleaning is considered an essential task for the improved appearance of any landscape & home, a fun place to relax, having a party, etc. All the advantages of a pool, however, come at a cost. You must take care of it and maintain it with the right equipment and supplies periodically. Therefore, unless you have the time, experience, and supplies to manage it correctly, you cannot make that happen. In that case, it is necessary to choose the right pool cleaning service company.
Hiring reliable and trained service providers is important. Many unqualified cleaners have bought a license, supplies and started a pool cleaning service with no real experience. When making the right choice for Pool Service Boca Raton provider, make sure that they have experience in the field for at least a couple of years, particularly if you have a large pool.
You want to ensure that the supplier has experience with the chemicals used in pool cleaning, then you must check upon their work. Chemicals such as pool acid, stabilizers, chlorine, etc., are required for keeping a clean, healthy, and sparkling pool.
Proper awareness of chemicals is important for the management of the pool. Chemical discomfort and sanitation are two big problems faced by the users of the pool. For the pools that are not well-balanced or crystal clear, the use of professional pool Cleaning Service Boca Raton is a necessity. Unawareness of pool chemicals or leaving an untreated pool can cause various issues and conditions to the individuals. 
Stuff like eye infections, dry skin scratching, and even skin diseases can occur. There are valid reasons for hiring specialists in pool cleaning, whether you have a personal pool or commercial pool. They are independent practitioners who provide swimming pool owners safety and cleaning services.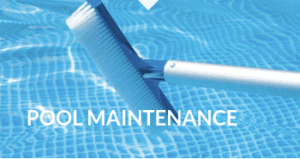 In addition to supplying the most hygienic and sparkling pool water, these maintenance experts will look for every potential reason for impairing the quality of your pool water. During the washing, they inspect pools and also can fix damage to pools.
One of the simplest ways to find the right Pool Remodeling Boca Raton is to ask relatives, acquaintances, neighbors, and even colleagues who have pools. If someone suggests anyone, check them out to see if they satisfy your skills and needs. Since many trustworthy providers rely on their client's word of mouth, you will probably obtain satisfactory results from a recommended business. Saltwater causes rust on pieces of stainless steel or other parts that cost thousands to repair. While saltwater swimming pools are not bad, they need much more expertise and maintenance. That's why it's an excellent idea to employ the weekly pool service.
If none of the recommendations fits your needs or budget or have not received any recommendations, you can consult and compare a few pool cleaning service providers. You would want to receive references from those businesses and ask their existing customers to know their feedback. Many businesses have websites that allow you to verify credentials, see what clients have to say, costs, and much more