You Dream It, We Build It





















A search for swimming pool builders will provide you with great choices. However, you must trust only the most reputable one to avoid any complications and guarantee the project is completed with proper care. This will help you get desirable results. You can trust our company to provide you with the best in all the ways. No matter what service you are hoping to get – swimming pool installation, repair maintenance, or any other service – we are here to guarantee satisfaction.
We have got a well-built reputation for providing the best pool services. Our experts can handle all types of jobs well. We will sit with you to discuss expectations from the project and the type of pool you are hoping to get. Based on this, our experts will customize the plan to guarantee the project is completed within the given deadline and budget. You can trust us with projects of all sizes. We will be more than happy to assist you in getting the swimming pool of your dreams. We are the best you can rely on at any time for pool service in Boca Raton. As a customer-centric company, our pool builders will take care of your needs to deliver 100% satisfaction every time. Make sure you connect with us to get a clear price quote for our services. Our customer support will be there to assist you, or you can even call us to enquire about the details.
Why Do You Need Us to Install Your Pool?
The swimming pool installation job requires precision and care. We have got certified professionals to understand the job well. When looking for pool companies near me, you will find us the most reliable choice. Over the years, we have gained experience in handling all types of projects.
We aim to come up with a customized plan that will ensure to take care of the project and complete it within the given deadline and budget. Our experts are knowledgeable and professional. We will understand your specific needs from the project to deliver satisfaction. Our services are the most affordable ones you can get in Boca Raton.
With a team of friendly and professional swimming pool builders, we will be there to bring your vision to life. We aim to maintain complete transparency with our clients and keep them updated throughout the process. Be it a new installation job or if you are hoping for an update to your existing swimming pool, we can take care of it all. Our experts will even advise you about the best ideas that will be suitable for the available space and your budget. It is our service quality and professionalism that have given us the best pool service in Boca Raton. Now instead of worrying about pool services, you can connect with us to get maintenance, installation renovation, and all the other required service done by expert professionals. We are capable of handling all types of projects.
Leading Luxury Pools Installer
When you look online for pool installation near me, you will be able to find several choices, but it is surely our name that will turn out to be the leading one. We have maintained a great reputation in the industry by providing top-quality services within budget. We aim to maintain the deadline and ensure that things are taken care of within the allotted budget or even less.
Our company believes in delivering 100% customer satisfaction. We have been working hard to fulfill the needs of our clients and bring their vision to life. We are a dedicated company that will do it all to ensure the best installation services. We have professional pool builders who will guide you and advise you about the options that will be best suited for your
Our Work Process
Before

During the work processes

Our worker is measuring the height & Depth of the Pool

Created Boundaries for the cement to settel

After

Resurface Pool & Spa Tile Steps & Spa Bench
How Much Does a Pool Installation Cost?
Swimming pool construction comes with a lot of advantages. However, it is important that you find a good company that can provide pool service in Boca Raton. Remember, the cost of the installation will vary based on your specific requirement, the size of the project, the company you have hired, and a lot of other aspects. It is important that you research well to identify the cost of the service and see who can provide you with the best at a fair rate. This will help you save some money.
On average, the cost of the pool installation projects currently start at $65,000 but exact pricing depends on the scope of the project. For instance, if you are hoping to get an infinity pool or something of a large scale, then the cost will be higher. There are different other factors like the items that are to be added, the advancement you are hoping for, the location of your property, and the season and experience of the installers. It is important to pay attention to all of this so that you enjoy the experience of getting the best.
Taking the pool services from our company will be helpful for you. We have got certified swimming pool builders who will understand your requirements and guarantee the project is completed within the given budget. We aim to make things affordable for our clients. We understand how complicated the process can be. This is why we are here to make things absolutely easy. We will maintain complete transparency and offer you the full support that you desire for getting the best installation services. Our professionals are friendly. They will keep you updated about the essentials. We are here as the most reliable one to offer your quality services.
Step-By-Step Swimming Pool Construction Process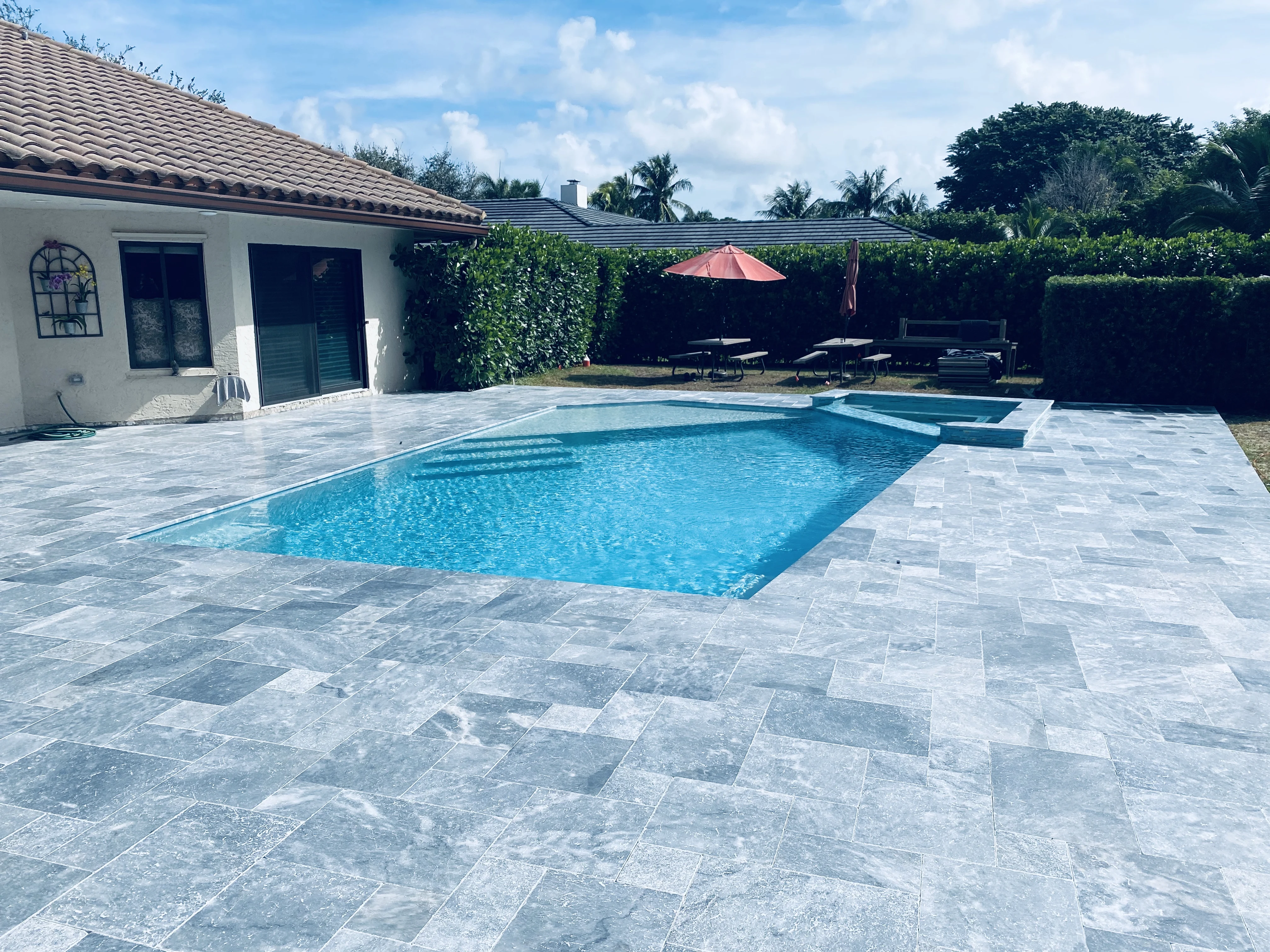 We consider some steps regarding Swimming Pool Installation or how we construct the pool per your requirement. So take a glimpse below mentioned steps and then notify us if you are looking for the Pool Service Boca Raton.
Examine the Site
First, we arrive to evaluate the location before installing the swimming pool. We will measure the location, every corner of the space, and how we will get our equipment in.
Digging
Our digging team and swimming pool builders will begin digging your new pool after the pool has been staked out. A 5′ deep pool will be excavated to roughly 6′ 6″ deep in order to adequately support the shell, attach your sump system line, and fit your channel drain.
Gunite
Then we used Gunite, similar to concrete but used to build swimming pools. Concrete is used to construct nite swimming pools. The materials are similar to traditional concrete in that they are formed of sand, cement, and water.
Backfill And Strip
All form boards have been removed, and plumbing preparation has begun. In addition, the soil is backfilled into trenches to hide any unnecessary items, such as pipes or wiring. A hefty leaping jack tamper is then used to compress the dirt.
Plumbing Process
The pool builders and plumbers are in charge of installing the circulatory and main drain systems and the extractor. All flowing systems required by your layout, such as therapeutic jets, deck jets, sheer drop, and others, will be implemented at this stage.
Tile and Coping
The tile crew will begin by ensuring that your shell is absolutely level and will muck up any sections that require it to ensure accuracy. Because water does not lie, it is critical to ensure that everything is level. To avoid feathery grout seams, each piece of coping and tile will be cut and installed individually.
Fill the Water
After our swimming pool builders finish all the tile work, it is time to fill your new pool with water. An average pool takes between 24 and 30 hours to fill. For the first several days, it is typical for your water to seem green.
Apart from there are some other small steps which we have not mentioned yet and you will know when our team provides the Pool Service Boca Raton.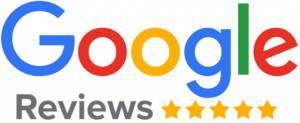 104 reviews on
This is the company you go with. They arrived to start the job when expected and finish the job as expected. They cleaned the area every day before they left. Honest and respectable crew. The price is fair and the quality is second to none. A good family owned business that cares about the work they do.
Kristian and Daniela were great to work with from start to finish. The work crew were on time and careful with everything. We love the way our new backyard looks and we feel even better that Kristian was a very fair contractor to work with, along with being very responsive throughout the process. Thanks guys!
Romance Pools did an amazing job on our pool expansion and patio renovation. Kristian and Daniela are terrific and they have a fabulous team. They worked with us hand in hand to maximize the space and create a design that looks incredible. We added a sun shelf and bubblers and renovated the patio. Our backyard looks great. Highly recommend them.
I highly recommend Romance Pools. They were extremely professional, knowledgeable, we had excellent communication throughout the entire process, and they did a beautiful job resurfacing our pool. If you're looking for a reputable company that will do the job right then this is the company to go with for sure.
Shannon Shostack
2022-09-11
My pool remodeling (new tiles) and resurfacing project with Romance Pools was just completed this week. My pool came out beautifully and I am thrilled with the work that Daniela and Kristian did to coordinate everything. They were responsive, professional and very easy to work with. This was a game-changer for the backyard - everything looks great. Shannon S
Romance Pools has an incredibly professional and conscientious staff. My pool remodel + spa came out exactly how I pictured it. They were communicative and detail-oriented. I've recommended them to multiple friends since completion. Prices were reasonable, especially considering the quality of their work.
Danielle Ramirez
2022-07-14
This has been a wonderful experience. Very professional, always on time. Personnel were very knowledgeable, courteous, responsive. They did a wonderful job restoring our pool, now we can enjoy our back yard. I am very impressed with this company, the first time we have been happy with a contractor and the quality and attention to detail. I recommend this company to anyone looking for pool work you will be very happy