Your Ultimate Destination for Pool Perfection
Are you dreaming of a backyard oasis that is both beautiful and budget-friendly? Romance Pools, your dedicated swimming pool builders Fort Lauderdale, is here to make that dream a reality. With our expertise in crafting luxurious pools, we blend affordability with opulence, ensuring the best value for your investment.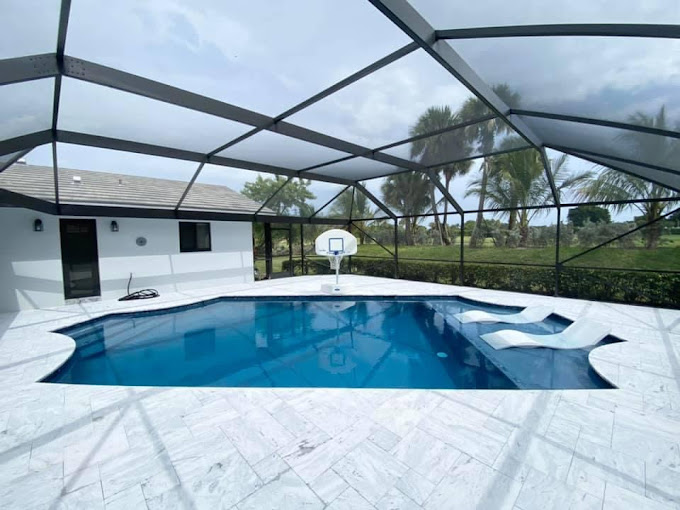 Unparalleled Excellence with Our Fort Lauderdale Pool Construction Services
Zenith of Pool Craftsmanship
Our team of swimming pool builders in Fort Lauderdale represents a blend of seasoned artisans and innovative designers, all committed to translating your aquatic aspirations into tangible luxury. 
A Symphony of Design and Functionality
We weave together the finest materials, the most advanced construction techniques, and the personal touches that resonate with your lifestyle. Every project epitomizes our commitment to excellence, crafting pools as enduring symbols of quality and visual spectacle.
Exceeding Expectations
By harnessing efficient building practices and leveraging strong relationships with suppliers, we bring effective swimming pool builders Fort Lauderdale cost and solutions that maintain the highest standards of quality. 
Dive into Value without Compromise
By striking the perfect balance between affordability and the finer details of pool construction, we ensure that every dollar you invest is visible in the finished product. Whether it's the crisp edge of a modern lap pool or the gentle curves of a lagoon-style retreat, your pool will stand as a beacon of value. 
Elevate Your Lifestyle with Fort Lauderdale's Premier Pool Contractors
Your Vision, Our Mission:
At Romance Pools, every shimmering water surface is a canvas where your pool dreams become reality. Whether it's the tranquil escape of a private lap pool for your morning swims or a lively, family-friendly retreat brimming with joyous splashes, we, as the best swimming pool contractors, cater to every whim with precision and personalization. Our extensive gallery of completed projects showcases a spectrum of pool paradises, each with its own story of exceptional craftsmanship and delighted homeowners.
Beyond Tailored Design and Construction:
At Romance Pools, we take pride in creating not just pools but personal retreats that resonate with the unique spirit of each homeowner. Our tailored design process is an intimate collaboration that begins with your vision and culminates in a masterpiece that mirrors your desires. Our construction is not just about building pools but about crafting a personal sanctuary that aligns with the contours of your lifestyle and uplifts the aesthetics of your space.
A Legacy of Quality Materials:
We're dedicated to ensuring that each pool is not just a structure but a lasting legacy for your family. This commitment drives us to select the finest materials in the market, sourced from trusted suppliers known for their uncompromising standards. We combine these with cutting-edge construction techniques to create pools that are not only visually stunning but also structurally sound, ready to host countless memories for years to come.
Unwavering Commitment to Client Satisfaction:
At the heart of Romance Pools lies a deep-rooted commitment to client satisfaction. We don't just build pools—we forge lasting relationships with our clients. Every splash of joy, every moment of tranquility in your new pool, fuels our passion and dedication to our craft. We strive to exceed expectations, ensuring that each project reflects our unyielding dedication to delivering excellence. With Romance Pools, your dream of a perfect pool escape becomes a reality—a serene, joyful haven that stands as a testament to our shared vision and hard work.
A Team Synonymous with Trust and Excellence:
At the heart of Romance Pools lies a team united by a shared passion for excellence. Every builder, designer, and technician in our ranks upholds a commitment to superior quality and unwavering integrity. We're not just building pools—we're forging lasting relationships with each client, ensuring their peace of mind through our transparent processes, steadfast reliability, and responsive service. When you choose Romance Pools, you're not just choosing a pool contractor; you're selecting a partner dedicated to realizing your vision of aquatic elegance.
Take the Plunge with Romance Pools!
Let's embark on this journey together. Contact us to discuss your pool construction company Fort Lauderdale or renovation project, and we'll ensure that every detail is handled with the utmost professionalism and care. With Romance Pools, your dream pool is just a splash away!
Ready to

start the transformation that will make your backyard the talk of Fort Lauderdale?
Get in touch with us!