Exceptional Pool Renovations in Fort Lauderdale
We understand that a pool is not just a water feature—it's the heart of your backyard and a center of family fun and relaxation. Our dedicated professionals bring decades of experience in pool remodeling Fort Lauderdale, tailoring our services to meet your unique vision. With every project, we aim to exceed expectations, marrying beauty with functionality.

Customized Remodeling Plans
We understand that your pool is a centerpiece of your home's outdoor living space, so we dedicate ourselves to ensuring that every facet of the design and construction process is reflective of your vision and aspirations.
Tailored Design Approach:

Our consultative process is thorough, inviting you to share your dreams and preferences so that we can mirror them perfectly in the final design. We consider how your pool integrates with yo

ur lifestyle, whether it's a tranquil retreat or a hub of activity for family and friends.

Selection of Premium Materials:

To ensure both the beauty and longevity of your pool, we meticulously select premium materials that promise durability and align with the Fort Lauderdale aesthetic. From stunning tiles that shimmer in the sun to eco-friendly pumps that conserve energy, each material is chosen with care.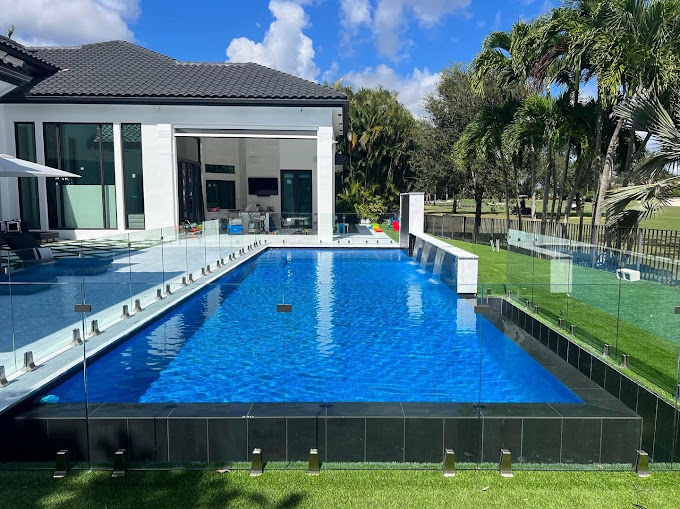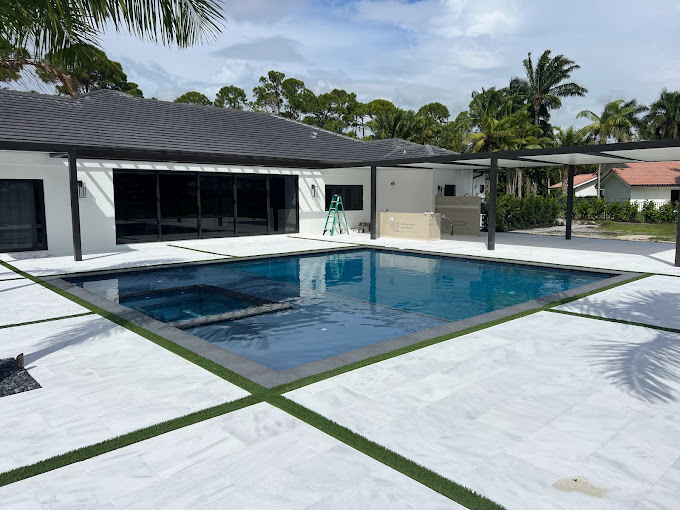 Expertise Meets Innovation
Design Mastery
From the initial design to the final touches, we craft each pool to enhance your home's overall ambiance. Our Fort Lauderdale pool remodeling team brings forth innovative designs that seamlessly blend with your outdoor landscape, promising a result that's both stunning and sustainable.
Skilled Artisans
Our pool artisans are masters of their craft. Whether it's intricate tile work, elegant coping, or expansive decking, we execute with precision, transforming dated pools into modern paradises.
Why Choose Us As Your Pool Remodeler in Fort Lauderdale
Choosing us means opting for a company where exceptional quality in pool renovations in Fort Lauderdale isn't just promised—it's delivered consistently in Fort Lauderdale. Our unwavering commitment to surpassing industry standards shines through every project, establishing new benchmarks in pool renovations excellence. Being trusted pool builders in Fort Lauderdale, our clients rest easy knowing that our team of seasoned professionals is not just transforming pools but enhancing lifestyles with impeccable attention to detail and a rigorous adherence to superior construction practices.
Superior Techniques and Materials:

We leverage advanced remodeling techniques and incorporate only the finest materials that ensure longevity and aesthetics. This meticulous approach results in pools that are not just stunning today but remain the centerpiece of your outdoor living space for years to come.

Custom Craftsmanship:

We take pride in offering custom craftsmanship that turns ordinary pools into personalized retreats. Every stroke, every tile, every finish is carefully executed to reflect our high standards and your high expectations.

Value-Driven Design:

Our pool remodelers design pools that exude luxury but are strategically planned to align with your financial comfort. Through innovative design and resourceful use of materials, we bring affordable luxury to your backyard.

Client-Centric Approach:

Every step of our pool remodeling process is infused with a deep respect for your vision. We are attentive to your ideas and preferences, and our designs are but reflections of your aspirations brought to life with our expert touch.

Co-creation and Satisfaction:

The partnership we foster with our clients during the pool remodeling process is intimate and collaborative, ensuring the end product not only meets but exceeds your wishes. Your satisfaction is the metric by which we measure our success, making your dream pool a reality that you can plunge into with pride.

Affordable Services:

luxury should be attainable. We stand out by striking a unique balance between affordability and opulence. Our competitive pricing models are crafted to ensure that the luxury of a well-renovated pool is within reach for every homeowner in Fort Lauderdale. We engineer each quote to provide the most value, ensuring that the budget is invested wisely to yield a product that is both luxurious and cost-effective.
The Art of Pool Remodeling & Renovation: The Transformation Process
Step-by-Step Excellence: Our company's meticulous process ensures that every aspect of your pool's transformation is handled with care:
1. Design Consultation: We discuss your needs, preferences, and vision.
2. Plan Development: Crafting a plan that incorporates your ideas and our insights.
3. Renovation Execution: Bringing the plan to life with impeccable craftsmanship.
4. Final Walkthrough: Ensuring every detail is perfect.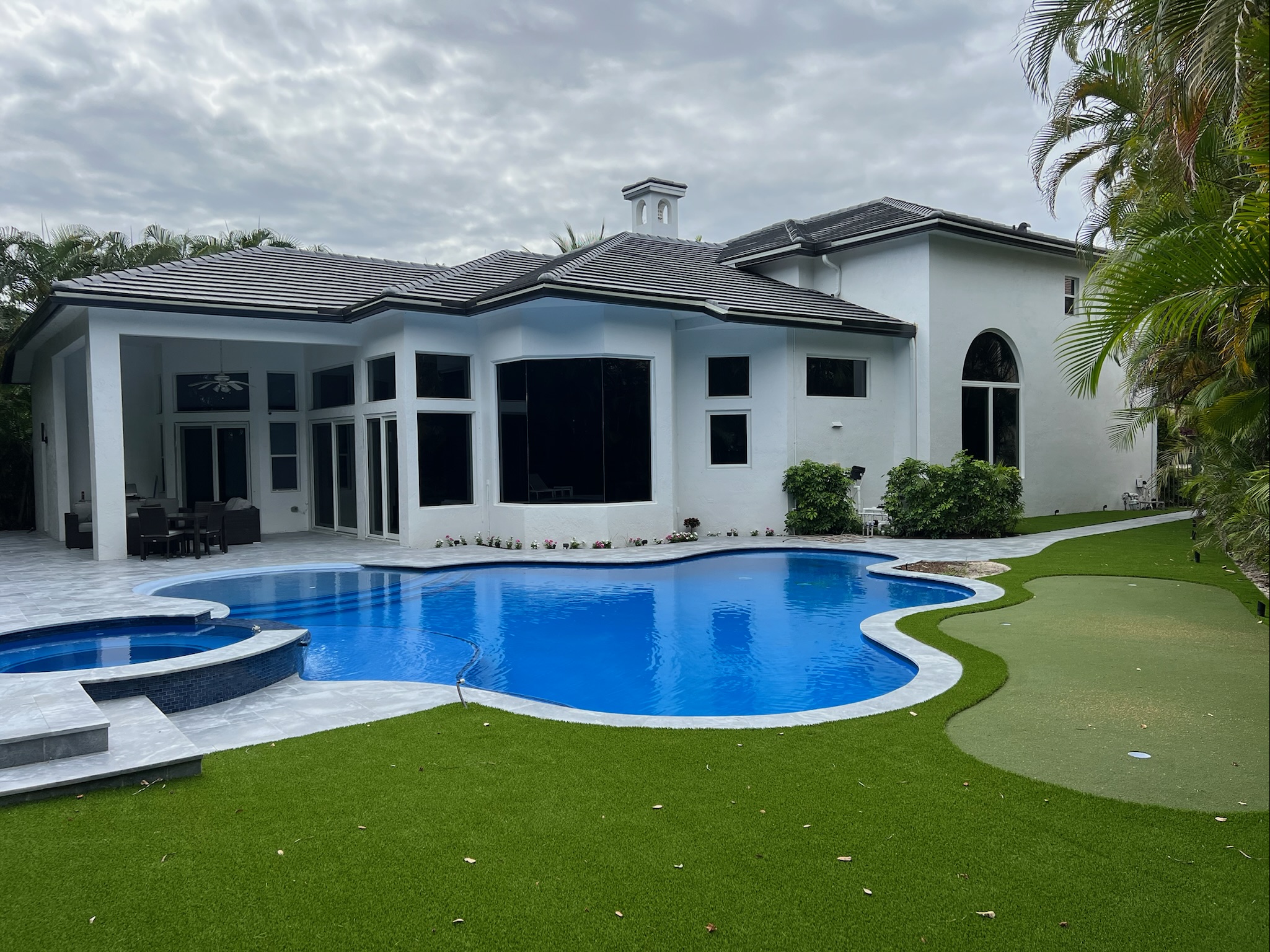 Dive into Perfection with Romance Pools: Our Unwavering Commitment to You
At Romance Pools, we're not just building pools—we're creating lifelong relationships with our clients. Your satisfaction is the foundation of our success. With a focus on elegance, innovation, and a tailored approach, Romance Pools is committed to transforming your pool into a luxurious retreat that captivates and delights. Engage with us, and together, let's make a splash with the best pool remodeling services in Fort Lauderdale.
Ready to

take the plunge into pool remodeling Fort Lauderdale?
Contact Romance Pools today.