Specialty Services
Acid Wash:

 
Acid washes are great for pools if the surface is made from plaster. Over the years, a pool may experience an algae bloom here and there. When this happens, the microorganisms in the algae can stain the plaster which will create a yellow or greenish look in your pool. This can become frustrating because no matter how much chemicals you add to the pool or how much brushing is performed, the algae stains never go away! The combination of acid and water will result in a fresh new looking surface.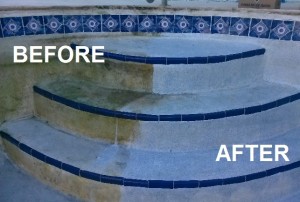 Leak Detection:
It is normal if there is loss of water in your pool due to evaporation and swimmers activity, but if you constantly find yourself filling your swimming pool with more than two inches of water every day or every other day, there is a possibility that your pool is suffering from an undetected leak. This can cause a variety of problems such as abundant water loss, an increase in the customers water bill every month and even equipment failure.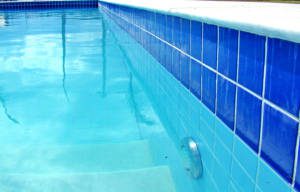 Salt Chlorination:
Can you imagine pool water that is soft and silky smooth? Water that does not burn your eyes, itch your skin, or ruin your clothes? We can! Salt systems are becoming extremely popular and our customers love them. Little do people know, the chlorine we add to our swimming pools is mostly mixed impurities and not actual pure chlorine! This is what causes the itchy skin and burning eyes. The salt chlorinator will be producing a much higher quality of chlorine that does not have the adverse side effects of the traditional chlorine. This happens when the salt water passes through the chlorinator cell which creates an electrical reaction resulting in 100% pure chlorine! Call us today for more details on salt chlorination.